Dark Circles Under Eyes
Dark circles remedy
Dark circles causes
Dark circles under eyes treatment
Dark circles under eyes cream
Dark circles under eyes dermatologist
Are
Dark Circles
stealing freshness
from your face?
Dark Circles Under Eyes
What are dark circles around eyes?
'Dark circles steal freshness from your face and make you look tired and unhealthy'.
Dark circles around eyes or Under eye pigmentation or Periorbital hyperpigmentation is a condition wherein the skin underneath the eyes appears darker than the normal surrounding skin.
Though it looks similar in every affected person, reasons can be multiple or different in every individual.
What are reasons or causes dark circles under eyes?
The reasons or causes of dark circles under the eyes are as following:
Constitutional or Genetic -Sometimes darkening on under eye area is familial
Melanin pigmentation – Increase melanin pigmentation is another reason
Allergic reaction – Constant rubbing, dryness and itching on skin is more prone for pigmentation like atopic dermatitis.
Superficial veins – The greyish/ bluish discolouration is because of superficial blood vessels and pooling of blood
Life style – Use of goggles and late night work , fatigue ( mental and physical) can strain eye muscles which causes darkening.
Under eye hollowness – Under eye hollowness can be the reason for a perception of under eye darkening.
Deficiencies – Like anaemia
What are the reasons for eye bags?
Because of constant strain on the eye muscles, there will be collection of fluid in the lower lid skin layers which forms eye bags. The reasons are aging, lifestyle, late night sleep or sleeplessness and stress.
What are the treatment options for under eye dark circles?
Treatment for dark circles under eyes includes
1. Medical Treatment
(Can be done at home as perscribed by Dermatologist.)
2. Procedural Treatment
(Can be done only at Clinic by qualified M.D. Dermatologist)
What does medical treatment for dark circles include?
Medical Treatment includes 2️⃣ steps:
Step 1️⃣: Prescription creams or serum to reduce the existing dark circles.
Step 2️⃣: Correction of factors which are aggravating or increasing your dark circles.
What are the procedures done for dark circles?
Procedural treatment includes:
1️⃣. Dark Circle Peel
2️⃣. P.R.P. / GFC
3️⃣. Fillers
4️⃣. Laser treatment
5️⃣. Surgery
Which treatment is suitable for me?
After consultation with our qualified dermatologist in Rajkot,
your treatment plan is customized which includes oral medicines, topical creams, and a procedure (if needed), according to the type, severity and factors responsible for your dark circles.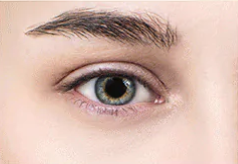 No Dark Circles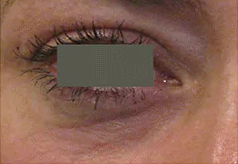 Vascular Type
Melanin Skin Hyperpigmentation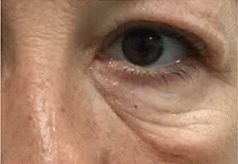 Fluid Bags
Mixed Skin Hyperpigmentation
Under eye hollowness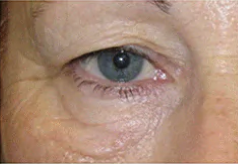 Loose excess skin or Thin skin
Eyebags causing a shadow
Your Dark Circle Consultation will include

Diagnosis by M.D. Dermatologist.

Customised Treatment Plan
Selection of Proper Procedure

Home Care Instructions
FAQs
Practically its impossible to remove dark circles overnight. However one can conceal it with medically appropriate foundation products to get short term instant results.
It depends upon the cause(s) responsible for your dark circles. If it is possible to remove cause, then only results can be permanent. Since multiple factors are responsible for dark circles, results are usually not consistent.
Why VIVID Skin Care & Cosmetology Centre

US-FDA Approved Equipments
Expert Dermatologist Dr. Pratik Sheth

Patient Satisfaction

State of the art Technology

Result Oriented Treatments
What Patients Says
Reviews
As far As I know, Dr.Pratik Sheth, is the only Dermatologist in Rajkot, whose treatment are highly focused around Clinical Healing rather than superficial Cosmetic Corrections. Have Consulted him personally and referred multiple patients. Every time Highly Professional and Quality Care received.
Great treatment and I m well satisfied
It was excellent experience vivid skin care and knowledgeable staff and highly experience
Excellent results given by dr pratik Sheth sir thank you so much sir
Perfect treatment with awesome result..
Vivid as its name suggests is actually vivid. Dr Pratik Sheth is a highly experienced Dermatologist with in depth knowledge of the subject. He counsels very nicely with focus on each and every aspects of treatment details. One can get all dermatology treatment at vivid like vitiligo surgery , hair transplant, hair reduction, Laser scar removal etc.
Dr. Pratik guided one of my employee, had lead to excellent results and has very good staff. I would recommend dr. pratik to everyone for skin related ailments. Keep up good work Doc.
Dr. Pratik provides excellent skincare solutions, but the service at the medical center nearby can be slow, particularly when it comes to dispensing prescribed medications. Despite this, I still recommend Dr. Pratik for his expertise and personalized care.
Very good treatment with better results in skin treatment at vivid skin care
Very knowledgeable doctor and friendly staff.
Very nice treatment and the nature of doctor is very nice