Laser wart removal in Rajkot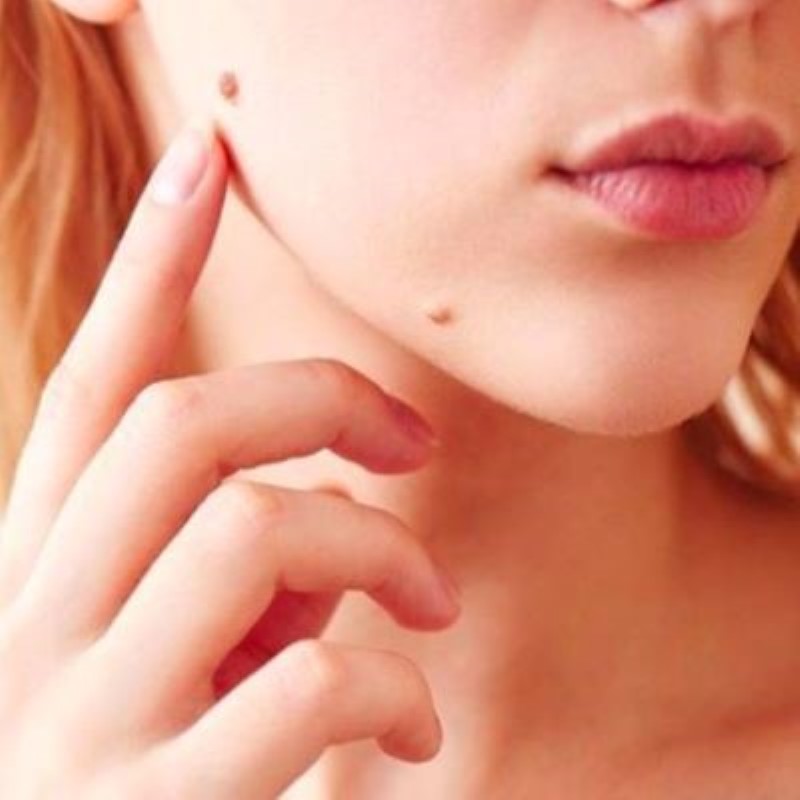 WARTS ARE
'INFECTIVE'
Get your
Laser Wart Removal in Rajkot
at Vivid Skin Care
Laser Wart Removal
What are Warts?
Warts are a kind of viral infection that mainly grows on dead skin cells, having the potential to penetrate deeper skin cells as well.
Warts are caused by viruses called Human Papillomavirus (HPV) family.
Warts can grow anywhere on a human body, be it like face, hands, feet, nails, and private parts.
How does warts spread?
Warts spread due to close contact, like shaving with contaminated blade, shaving brush, hand shake, play with contact, unhygienic facial massage and spa, bare foot and by sexual contact.
What are the types of warts?
Few common types of warts are as mentioned below:
Common warts – These are raised lesions with filliform (feather like) skin on top. These warts commonly present on exposed areas like hands, legs, face.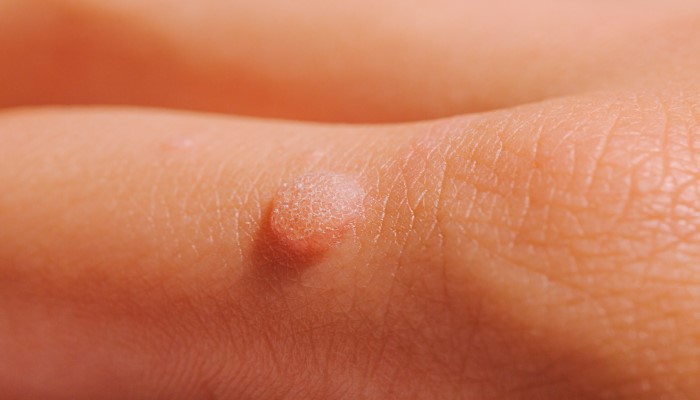 Planar warts that occurs of the face, These are flat warts and skin coloured. Spread due to shaving and facial massage.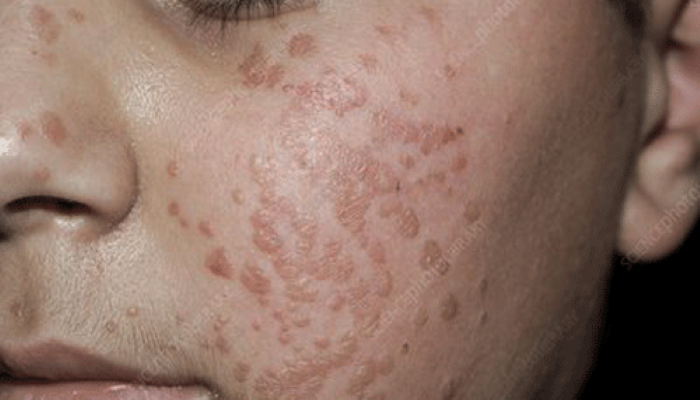 Plantar or Sole warts that's visible on feet, These are tough, flat and hard skin. Spread due to common use of chappals, bare-feet walk and excessive sweating on soles and in shoes. They are not corns, corns are different condition, not caused by viruses.
Periungual warts that affects the nail area. These are type of common warts. These warts can grow inside the nail and sometimes difficult to remove.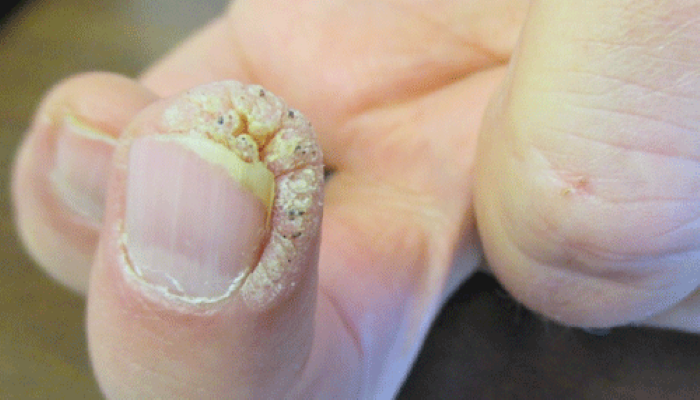 Genital warts occurring on the private parts, spread due to sexual contact, can occur on private parts, anal area and nearby skin.
What are the home remedies for wart removal?
Unfortunately, people use many home remedies to remove or destroy the warts, like lime, incense stick (अगरबत्ती) or by hair, but these home remedies can also destroy the nearby normal skin, that can leave big mark and the wart never go permanently. So there is no good home-remedy as such available that can cure or minimize your wart by any means. Rather, they can cause side-effects, leaving more scars on the affected area.
It is better to visit a good dermatologist, asking for a professional assistance on the same.
What are the treatment options for wart removal?
At VIVID, followling safe and effective treatment options are available for treating warts.
Cream based medicines like Retinoids
Chemically treating it with TCA or Podophyllotoxin
Removal of virus by laser – CO2 Laser or RFA
Supportive treatment like immune-boosters
What can happen if the wart is not removed?
In small number of cases, the warts can vanish by its own, but in most of the cases, they develop into multiple warts on other parts of body and can spread to other family members and friends.
Once the lesions are multiplied, it eventually turns difficult to remove all warts, thus making it difficult to stop the spread as well.
Therefore, it is suggested to get treated for your wart issue at the earliest by visiting a renowned and skilled dermatologist near you.
Can warts lead to cancer?
Very rarely, warts can transform into cancer.
The occurrence of cancer depends on strain of virus like HPV 6, 10, and 11 that are most non-cancerous. Whereas, HPV 16, 18, 31, 32 can definitely cause cancer.
Thus, if you are finding any symptom of warts growing on your body part, it is suggested to primarily go for a professional consultation, getting an appointment booked with a good dermatologist.
What Precautions Are Required After the Removal of Warts?
Few basic precautions are:
Restrict yourself from touching the operated area
Use a separate towel
Use disposable razor for shaving.
Consume medicines regularly as prescribed by your dermatologist.
Do Laser Wart Removal Leave Scar on the Face?
A small minimal scar might remain on your face, post laser wart removal that will eventually fade away with time.
What Are the Treatment Options for Warts Existing on Private Parts?
Warts on the genital parts are commonly termed as 'Genital Warts' are usually sexually transmitted.
That's why they can be associated with other sexual diseases due to which a complete work up is done before heading towards or suggesting the treatment.
At VIVID, we have some great treatment options for your warts existing on the genital parts that can help you get rid of them in a fruitful manner.
Your Consultation for Wart will include

Assessment by M.D. Dermatologist.

Customized Treatment Plan
Planning for procedure

Home Care Instructions
Photo Gallery
Videos
How I Got Cleared Warts on My Face (ચેપી મસા)
How I Got Cured Warts on My Feet (ચેપી મસા)
Why VIVID Skin Care & Cosmetology Centre

US-FDA Approved Equipments
Expert Dermatologist Dr. Pratik Sheth

Patient Satisfaction

State of the art Technology

Result Oriented Treatments
What Patients Says
Reviews
As far As I know, Dr.Pratik Sheth, is the only Dermatologist in Rajkot, whose treatment are highly focused around Clinical Healing rather than superficial Cosmetic Corrections. Have Consulted him personally and referred multiple patients. Every time Highly Professional and Quality Care received.
Great treatment and I m well satisfied
It was excellent experience vivid skin care and knowledgeable staff and highly experience
Excellent results given by dr pratik Sheth sir thank you so much sir
Perfect treatment with awesome result..
Vivid as its name suggests is actually vivid. Dr Pratik Sheth is a highly experienced Dermatologist with in depth knowledge of the subject. He counsels very nicely with focus on each and every aspects of treatment details. One can get all dermatology treatment at vivid like vitiligo surgery , hair transplant, hair reduction, Laser scar removal etc.
Dr. Pratik guided one of my employee, had lead to excellent results and has very good staff. I would recommend dr. pratik to everyone for skin related ailments. Keep up good work Doc.
Dr. Pratik provides excellent skincare solutions, but the service at the medical center nearby can be slow, particularly when it comes to dispensing prescribed medications. Despite this, I still recommend Dr. Pratik for his expertise and personalized care.
Very good treatment with better results in skin treatment at vivid skin care
Very knowledgeable doctor and friendly staff.
Very nice treatment and the nature of doctor is very nice