Laser Mole Removal in Rajkot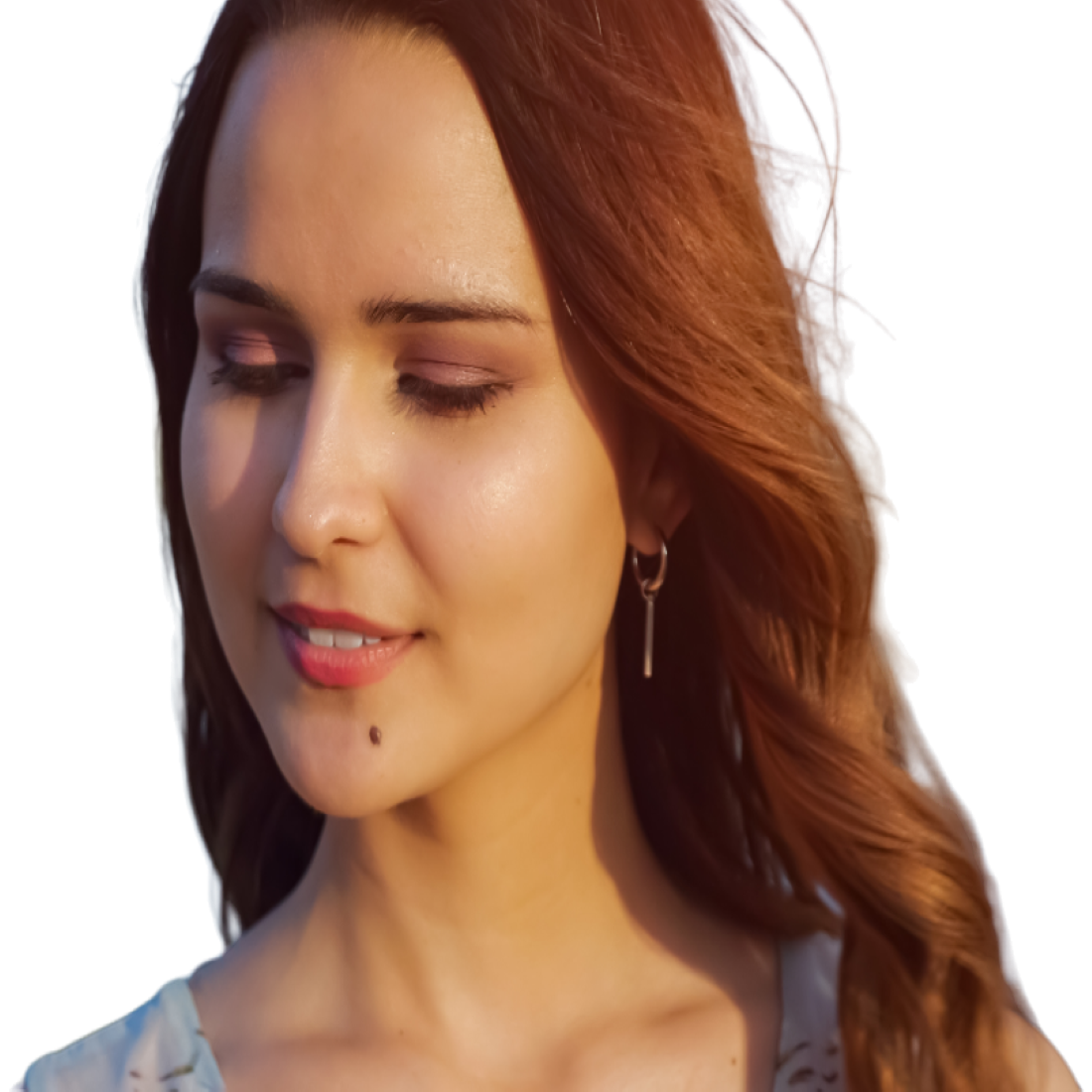 'SOME MOLES CAN TURN INTO A CANCER'
Get it removed as early as possible by
Laser Mole Removal in Rajkot
at Vivid Skin Care
Laser Mole Removal
What are Moles?
Mole is a collection of melanocytes (pigment forming cells).
In medical terms, it is known as 'Melanocytic Naevi'.

Those moles that are present at the time of birth or appear within 6 months after birth, called 'Congenital Melanocytic Naevi'.

Whereas, some moles can appear after 1 year which are called 'Acquired Melanocytic Naevi'.
Can moles occur after birth?
Yes, some moles can appear anytime after birth.
How to stop the growth of existing and new moles?
It's not possible to stop, as appearing of a mole is a genetic tendency.
Sun protection can reduce the new moles to appear, turning them less black.
Can moles convert to cancer?
There are different types of moles out which most of them never take the form of cancer.
In Indian skin, moles are usually safe & have a very minimal tendency to change into melanoma (Melanocytic cells cancer).
Despite this fact, Dr. Pratik Sheth, ensuring the transparency amongst his patients suggest consulting a dermatologist if witnessing the following changes –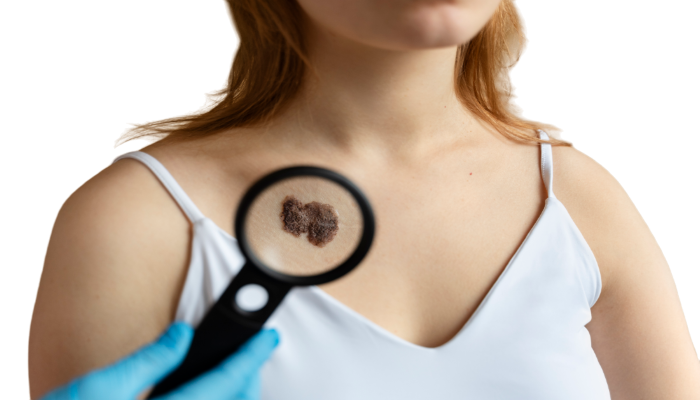 A sudden change in mole's size, getting bigger
A rapid change in the shape of moles, turning asymmetrical with irregular margins
A Quick change in the color of moles
How can moles be removed?
Junctional moles can be removed by RFA or CO2 laser since they are not very deep. Its Safe & effective treatment.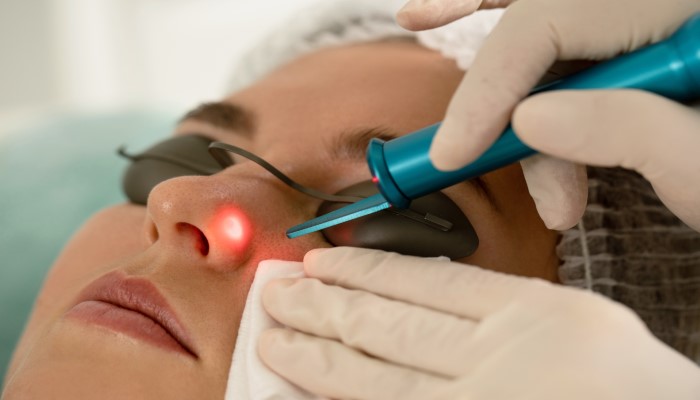 Other deeper moles can be removed by surgery.
Can we remove moles at home?
Absolutely not.
A good and expert dermatologist will always recommend never-ever try doing this through home- remedies or on your own. To remove them completely, you will end up having a bigger scar on your mole area, making it difficult to treat later.
At VIVID, you will be introduced to the best and effective treatment for mole removal after analyzing your condition properly.
What are the types of moles?
Moles can be of the following types, namely –
Giant Melanocytic Naevi: These moles are present since the time of birth. Generally, they are very big, covering a large area of the body.
Junctional Moles: These are small, flat moles that are commonly known as 'Til' in Hindi. They are small in size, having a dark brown color.
Compound Moles: Moles that are raised, asymptomatic, and dark brown or black are known as compound moles. Remember that such kind of a mole can also have hair emerging from the center.
Dermal Moles: These are deep moles and they are raised, skin-colored moles.
Blue Moles: As the name suggests, moles that are blue are known as blue moles.
Red Moles: Known as 'Cherry Angiomas', they are not actual moles. Rather, they are a result of the external growth of some blood vessels present in the affected area. These are easily treated with RFA or CO2 Laser.
Combined Nevus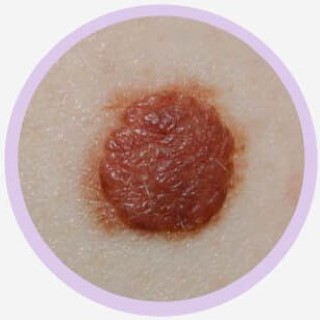 Compound Nevus
Junctional Nevus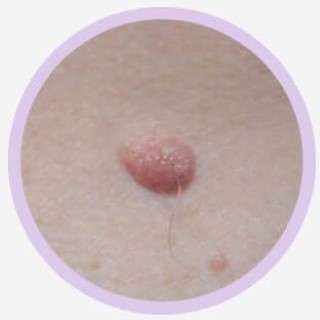 Intradermal Nevus
Blue Nevus
Dark Nevus
Giant Melanocytic Nevus
Your Consultation for Mole will include

Assessment by M.D. Dermatologist.

Customized Treatment Plan
Planning for procedure

Home Care Instructions
Photo Gallery
Why VIVID Skin Care & Cosmetology Centre

US-FDA Approved Equipments
Expert Dermatologist Dr. Pratik Sheth

Patient Satisfaction

State of the art Technology

Result Oriented Treatments
What Patients Says
Reviews
As far As I know, Dr.Pratik Sheth, is the only Dermatologist in Rajkot, whose treatment are highly focused around Clinical Healing rather than superficial Cosmetic Corrections. Have Consulted him personally and referred multiple patients. Every time Highly Professional and Quality Care received.
Great treatment and I m well satisfied
It was excellent experience vivid skin care and knowledgeable staff and highly experience
Excellent results given by dr pratik Sheth sir thank you so much sir
Perfect treatment with awesome result..
Vivid as its name suggests is actually vivid. Dr Pratik Sheth is a highly experienced Dermatologist with in depth knowledge of the subject. He counsels very nicely with focus on each and every aspects of treatment details. One can get all dermatology treatment at vivid like vitiligo surgery , hair transplant, hair reduction, Laser scar removal etc.
Dr. Pratik guided one of my employee, had lead to excellent results and has very good staff. I would recommend dr. pratik to everyone for skin related ailments. Keep up good work Doc.
Dr. Pratik provides excellent skincare solutions, but the service at the medical center nearby can be slow, particularly when it comes to dispensing prescribed medications. Despite this, I still recommend Dr. Pratik for his expertise and personalized care.
Very good treatment with better results in skin treatment at vivid skin care
Very knowledgeable doctor and friendly staff.
Very nice treatment and the nature of doctor is very nice