Laser beard shaping in Rajkot
Laser Beard Shaping in Rajkot
It's a
Game Changer for Men
Must get it ✔️
Laser Beard Shaping
Why is beard so important nowadays?
"A man is defined by the way he dresses and grooms himself."
Beards are a game changer when it comes to your looks.
A well shaped beard can totally turn your look around and creates an impression of responsible person.
So better to "keep your beard well-groomed else stay inside the room". Sculpt your perfect beard.
Why you should go for Laser Beard Shaping?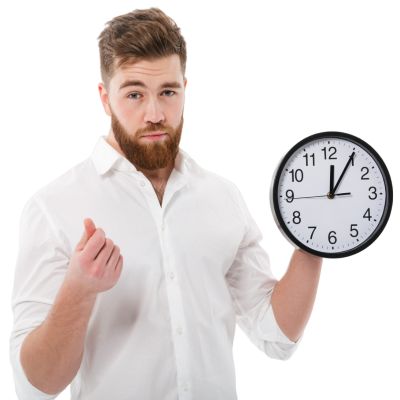 Top reasons to go for Laser Beard Shaping in Rajkot:
If you are trimming down at home with an electric trimmer, you are likely to get pimples or bumps called folliculitis. Also time is wasted.
If you visit a salon for beard shaping, then consider how much time you are giving in transit and during beard trimming over a period of lifetime.
If you are getting late, then sometimes out of frustration, you may shave off your beard completely rather than gromming your beard.
To achieve success, one must follow the old saying "Time is Money".
So choose Laser Beard Shaping and save your precious time by getting rid of daily tedious task of shaving or trimming your beard.
How much time does it take during a session?
How many sessions are needed for LBS?
6-8 sessions on an average.
Depending on the thickness of your hair, area to operate as well as the skin tone a course of treatment will be recommended.
Individual results may vary.
How is Laser beard shaping done?
Following steps are followed for LBS:
First the desired style and the shape of beard is discussed with the patient.

Next marking is done on the face and neck in order to define a zone for the treatment.

Then unwanted hair in the area that is to be treated is removed with the help of a razor.

In order to cool the surface and prepare the skin for the procedure a cooling gel is applied all over the marked region. This cooling gel not only sets the skin to prepare for the procedure but also helps in keeping the temperature of the area cool up to the optimum level for treatment.

Lastly, we start the lasing the area with our Advanced Triple Wavelength Laser which targets the hair follicles.
Why you should consider for Laser beard shaping?
Maintaining a beard can be quite the task. You have to make sure to maintain the length of your beard as well as trim it regularly to get rid of excess hair and keep it in shape. We know this sounds like a lot of work, but what if we told you that laser hair removal makes the process of beard shaping as easy as growing a beard? Don't believe us? Read on!
Freedom From Daily Shaping
This is without a doubt the biggest advantage of getting your beard shaped by our Advanced Triple Wavelength Laser hair removal system. No more waking up a little earlier each day to trim the unwanted hair that grows outside your desired beard shape. You can cut down on your morning routine and save so much time!
Forget Razor Burns & Ingrown Hair
Apart from the attractive masculine look it gives, beards also allow you to be free from razor burns and irritation as well as ingrown hair that never seems to go away. But if you have to shave off the excess growth every day, then you're not reaping the benefits of a beard, are you? Laser hair reduction has got you covered. You can forget about razor bumps that leave your face red as well as ingrown hair that can be an annoyance. Daily shaving is not only inconvenient but is harsh on your sensitive skin.
Reliable & Easy
If you think getting laser hair reduction done for shaping your beard is going to be a tiresome process that takes too long, think again! A session can be as quick as a lunch break so that you don't have to worry about waiting at the clinic for long.
Safe & Hygeinic
At Vivid Skin Care & Cosmetology Centre, procedure is done by expert dermatologist Dr. Pratik Sheth (and not by staff as in other clinics) who ensure that you get quality results. We also make sure that we meet our high hygiene standards every time.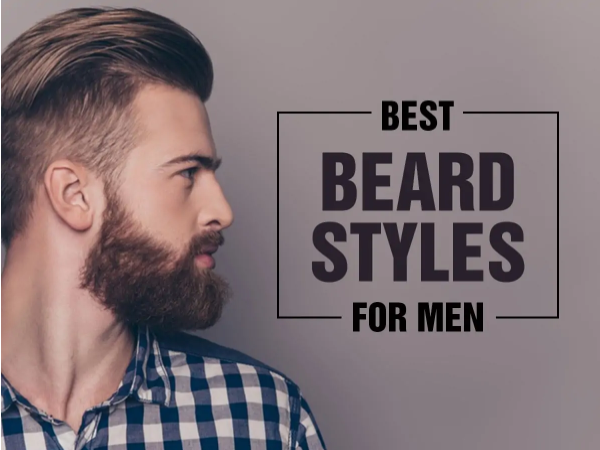 Best Beard Styles
Hollywood
Bollywood
Get Groomed
Your Laser Beard Shaping Consultation will include

Beard assessment by M.D. Dermatologist

Discuss Risks, Benefits & Expectations

Customized LBS & Treatment Plan

Home Care Instructions
Van Dyke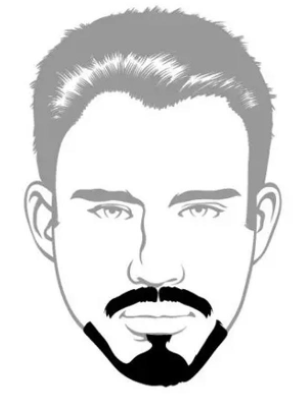 Balbo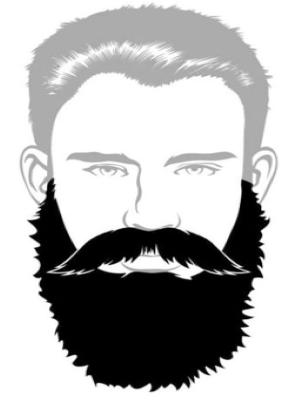 Bandholz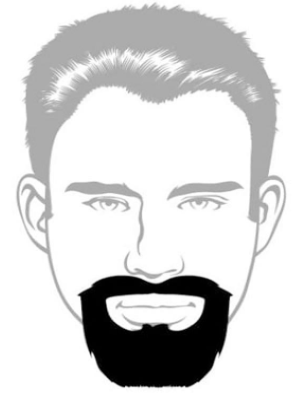 Circle Beard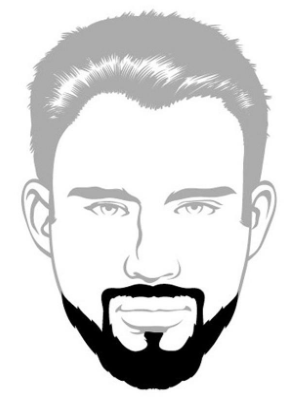 Extended Goatee
Mutton Chops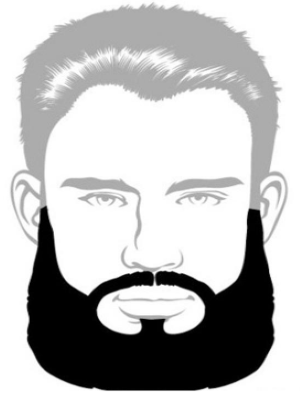 Garibaldi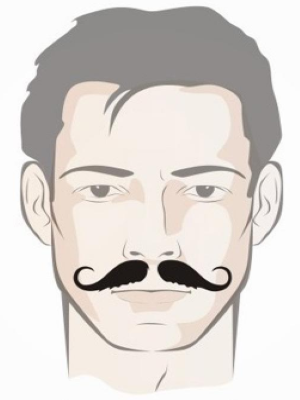 Imperial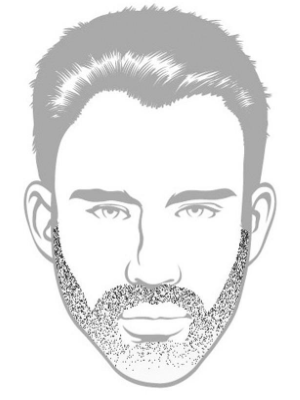 Short Stubble
FAQs
There really is no age limit, but we never treat toddlers.
Ideal age group for LHR is above 13 years.
Young people that are not finished growing will develop new hair as they grow, and will require touch ups to maintain the results.
We currently do not treat children under the age of 13.
Older aged people usually have gray hair that will not respond to laser.
Laser is a hair reduction treatment and not a hair removal procedure. It works on the hair follicles, reducing their ability and capacity to re-grow. In 6-8 sessions, it drastically reduces hair growth, thus resulting is permanently smooth, soft skin.
Hair grows in repeating cycles, and only in the actively growing phase does the hair contain enough pigment to absorb sufficient energy to disable the hair follicle. When hair is in the dormant phase, it has little or no pigment, and it cannot absorb the laser light. When you come in for your treatment, we disable all of the hair follicles with actively growing hair in the treatment area. A few weeks later, some of your dormant hairs will have moved into the actively growing stage, and you will come in for a treatment to disable those. As this cycle gets repeated, you experience increasing reduction of hair.
Laser Beard Shaping is a treatment which has to examine every minute details of the face and thus its cost varies from person to person and according to the beard situation.

That is a myth: Laser is NOT more expensive, especially when you factor in the value of your time. Certainly there is an up-front expenditure for a series of laser treatments – but you quickly get a return on your investment, all the while achieving your goal of attractive and masculine beard shape.
You may experience a small but manageable sensation that we describe as a
"pinch"
or a
"zap"
when we pulse the laser.
Stress, fatigue, caffeine and pain tolerance may also influence the level of comfort — or discomfort — that you feel.
Do not to shave before consultation, so that your dermatologist knows the exact areas of treatment.
It is highly advisable to shave the "area of treatment" and not the full beard before getting treatment done.
This ensures there is no hair above the skin in the area to be treated that the laser machine will target, hence preventing potential burns.
People often have a misconception that laser causes cancer. The light energy used in laser hair removal only facilitates superficial heating and destruction of hair follicles, thereby resulting in permanent hair reduction. Research proves there is no risk of cancer because of laser.
This is another misconception that People often have viz. Laser has long term side effects. The fact is that laser has no side effects. Our laser ChillTip technology is completely safe with no long term side effects. Temporary side effects like redness, scarring, superficial discoloration of the treated area happens during the procedure but settles down with due post care, as advised by treating doctor.
Prevention is better than cure and when it comes to facial hair, it is utmost imperative.
Avoid the sun exposure

prior to the treatment.

Do not indulge into any kind of hair removal treatments

at least two to three weeks before the treatment date.

Discuss about the medications and any skin issues

you are on or dealing with the doctor.

Finalize the style, shape and the line of your beard

before undergoing the treatment.
Stay away from the direct sunlight for some days.
Having showers/bath with hot water should also be avoided.
In order to be safe from potential irritations, try to avoid rigorous exercise regime or swimming for a certain amount of time.
Use moisturizer and sunscreen regularly as prescribed by us.
Why VIVID Skin Care & Cosmetology Centre

US-FDA Approved Equipments
Expert Dermatologist Dr. Pratik Sheth

Patient Satisfaction

State of the art Technology

Result Oriented Treatments
What Patients Says
Reviews
As far As I know, Dr.Pratik Sheth, is the only Dermatologist in Rajkot, whose treatment are highly focused around Clinical Healing rather than superficial Cosmetic Corrections. Have Consulted him personally and referred multiple patients. Every time Highly Professional and Quality Care received.
Great treatment and I m well satisfied
It was excellent experience vivid skin care and knowledgeable staff and highly experience
Excellent results given by dr pratik Sheth sir thank you so much sir
Perfect treatment with awesome result..
Vivid as its name suggests is actually vivid. Dr Pratik Sheth is a highly experienced Dermatologist with in depth knowledge of the subject. He counsels very nicely with focus on each and every aspects of treatment details. One can get all dermatology treatment at vivid like vitiligo surgery , hair transplant, hair reduction, Laser scar removal etc.
Dr. Pratik guided one of my employee, had lead to excellent results and has very good staff. I would recommend dr. pratik to everyone for skin related ailments. Keep up good work Doc.
Dr. Pratik provides excellent skincare solutions, but the service at the medical center nearby can be slow, particularly when it comes to dispensing prescribed medications. Despite this, I still recommend Dr. Pratik for his expertise and personalized care.
Very good treatment with better results in skin treatment at vivid skin care
Very knowledgeable doctor and friendly staff.
Very nice treatment and the nature of doctor is very nice